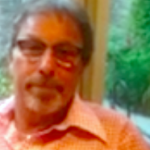 I met Mike Jacobson six months ago when he said he would change my life forever; and he did!
~ Mike N. -Detroit, M!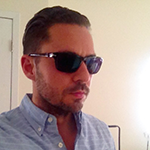 Ive been wearing eye glasses all my life. I currently work at prestige hotel in midtown New York over looking Central Park. You can only image how much sun light I'm exposed to everyday. When ever I'm at work I would wear contact lens and non-prescripton sunglasses. Even though I wear sunglasses to protect my eyes, I still have an issue with wearing contact under them. My eyes would start to dry out and irritate me. While at work one day I was introduced to Thin-Tech lens. I looked into the company and it stuck out to me that they offered a patented Thin-Tech lens technology for designer sunglasses. My prescription is high, I thought Rx sunglasses were going to be heavy and bulky, but they told me that my prescription was not a problem. I couldn't wait to find a pair of designer sunglasses and have the Thin-Tech lens installed. I now have been wearing my designer Rx sunglasses every chance I get. Not only are the lenses thin & polarized but there also lighter than my regular Rx glasses. I would highly recommend anyone that wears Rx glasses to get their very own pair of Thin-Tech Lens sunglasses, they won't be disappointed.
~Daniel A. – New York, N.Y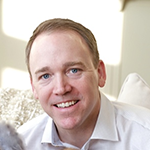 Having a practice built on sports and performance vision, we were eager to offer the THIN-TECH design to our higher minus/plus patient base. To say we have been pleasantly surprised with the results would be an understatement. We have received rave reviews from our discerning patient base who before THIN-TECH would be forced to wear inferior non-sport frames due to their correction. With THIN-TECH we are finally able to merge the finest in lens technology with fashionable and functional frames to those higher minus/plus patients."
~ Jason – Owner of Brevier Optical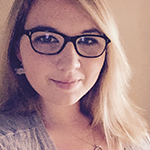 "These lenses have been a wonderful change. I can see a visible difference in the thickness of the lenses and I've noticed that my eyes are much less magnified. Even with sunglasses I can see so clearly."
~ Lani M.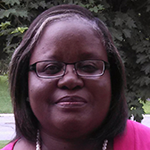 "What a difference a day makes with the greatest innovative eyewear around! I am excited about making the choice to wear Thin Tech eyewear. My eyes have adjusted through out the years, with astigmatism and needing bifocals. I greatly suffered with my vision because I did not wish to purchase uncomfortable glasses with thick lens in order to see. Today I can see clearer with the proper prescription and thanks to Thin Tech, no one else can see the corrections made due to the success of the lens. They are feather weight light, fashionable, and also just as fantastic in sunglasses. I am really enjoying them. What a gift to enhance life."
~ Jessica L. -Minneapolis, MN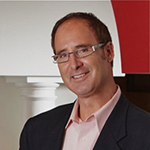 In my business of advertising and design it is imperative that I have great vision and comfort. In the past I was never able to wear sunglasses due to my RX prescription and astigmatism. Thanks to Thin-Tech's patented lens technology I can now wear fashionable eye-wear even with an astigmatism. The eye-wear I chose from Thin-Tech is thinner, lighter and more comfortable than any pair I have ever owned. I can now select any frames I like and have customized RX sunglasses and dresswear glasses with corrective lenses all at an affordable price.
~ Mike D. -St. Paul, MN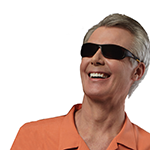 I've been trying to get fashionable prescription sunwear for years, but I was always told it was impossible with my prescription. Now with Thin-Tech Technology I can pick just about any sunglass frame and get them in my prescription. Thanks Thin-Tech!
~ Dan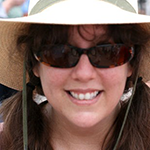 "I'm delighted with my progressive lens sunglasses from Thin-Tech! I'm already used to wearing progressive lenses but my sunglasses were distance only. Now when I'm driving it's wonderful to have the road AND the dashboard be crystal clear. And when I'm out and about on a sunny day, I can read without having to remove my sunglasses. The mid-distance channel is pretty wide which is a bonus."
~Robin M. -Gainesville, FL